This is a great dessert for kids small and big! It's a light, summery, tart filled with fruits. Clafoutis is easy to make at home, and can be prepared and cooked in advance; it benefits from having a chance to cool down before eating. It's delicious served with a little whipped cream and some fresh berries, or just on its own as an afternoon pick-me-up. You don't have to keep it in the fridge, it will keep well for two to three days at room temperature.
This is an interesting version I have recently discovered which uses ground almonds. I am a huge fan of almonds, they really help to keep desserts nice and moist. The almonds combined with a nice dark rum and thick cream, is a fantastic combo!
This recipe works great in summer with cherries, as they will be in season. Here I chose to use blueberries as they were easier to find at the time. Blueberries are rich in antioxidants and vitamin C, but mainly they are just super tasty - I love them! I ate a whole punnet of blueberries before I had finished making the clafoutis!!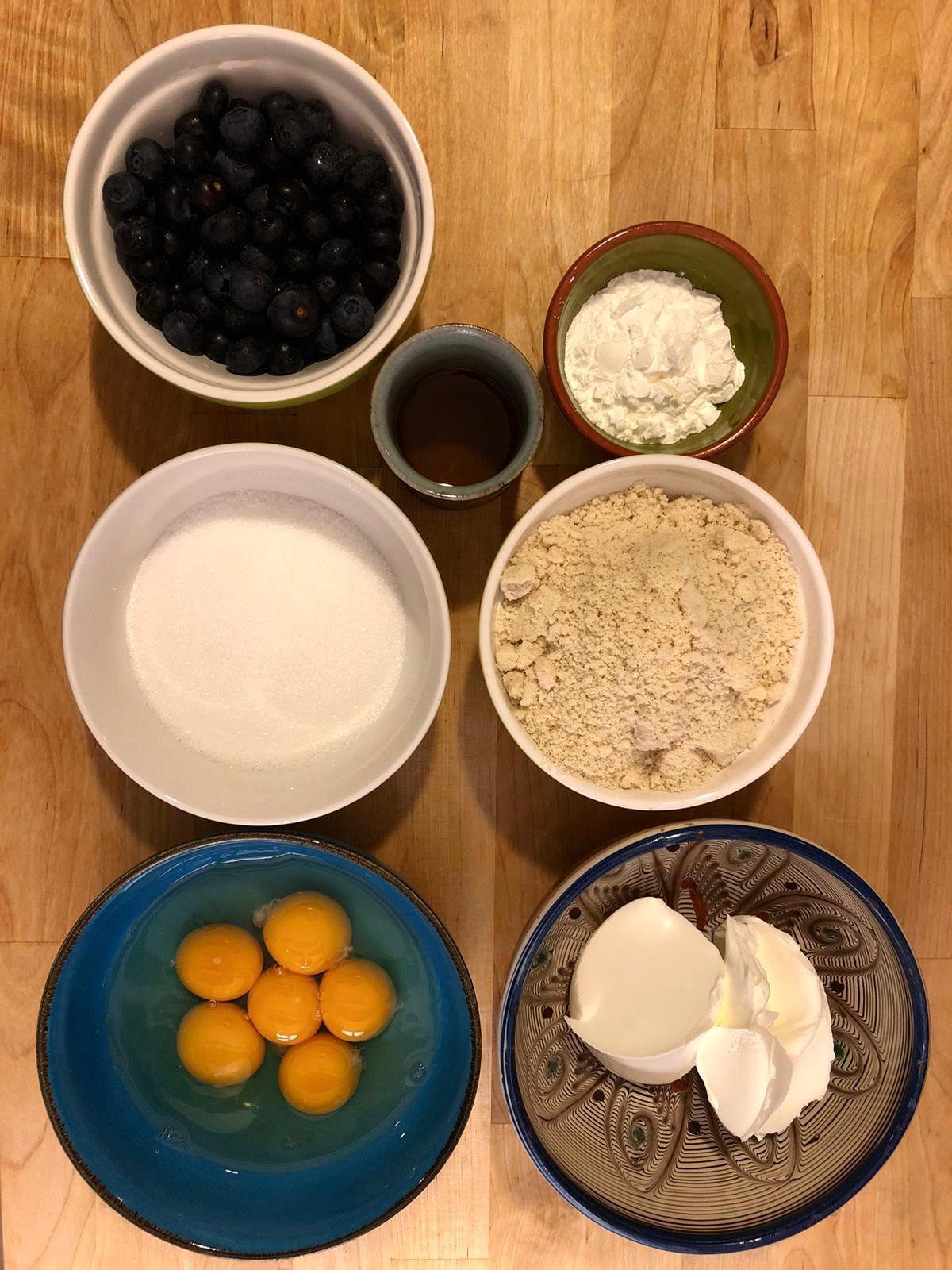 Ingredients for 1 ceramic baking dish 24 cm diameter:
- Eggs 150g
- Yolks 60g
- Sugar 150g
- Ground almonds 195g
- Corn starch (or flour if you do not have?) 30g
- Thick cream 35% fat 195g
- Dark Rum 40g
- Blueberries 120g
- Extra butter and sugar for greasing the dish/ tray
Preparation:
1. Preheat oven to 170 degrees
2. Grease the baking dish with a little butter and sprinkle with sugar
3. Wash the berries and gently pat them dry with a paper towel
4. Whisk the eggs (do you mean the eggs or the yolks – or both - it would be good to clarify) with the sugar
5. Add the almonds and corn starch or flour, and whisk until evenly mixed.
6. Add the thick cream, and whisk again, making sure there are no lumps.
7. Finally, add the rum.
8. Pour the mix into the greased baking dish and place carefully in the oven.
9. Cook for 5 minutes, then remove carefully and arrange the blueberries on top, gently pushing them into the semi-baked clafoutis. This will stop them from sinking and give you a good looking clafoutis!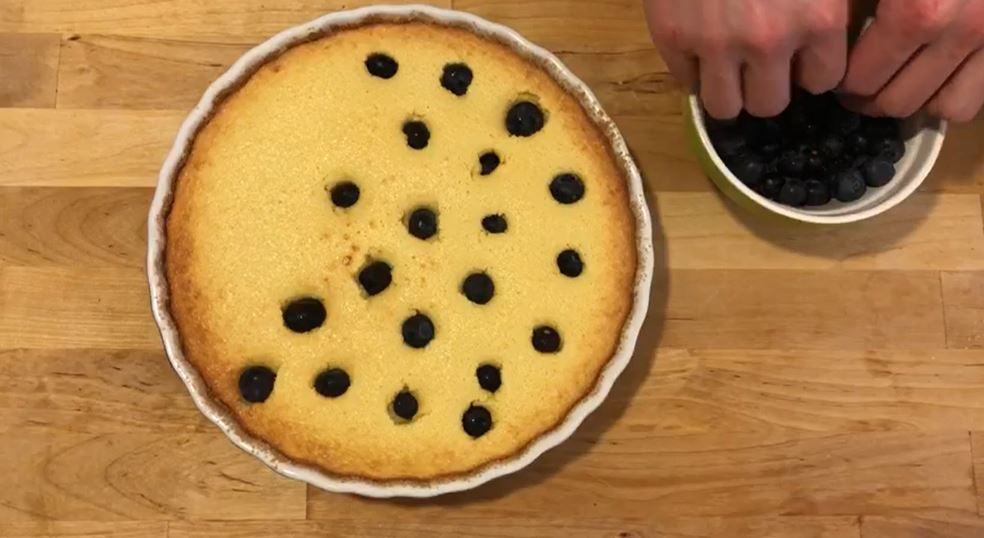 10. Cook for another 15 to 20 minutes until caramelized on top and firm in the middle.
Hope you liked this recipe. If you tried it at home, please let us know how it went, we can't wait to see pictures of your Clafoutis. Otherwise, you can find this recipe in Romanian here: Clafoutis cu migdale și afine.