Ever feel guilty when you throw away all that fruit peel after making your grapefruit, lemon, or orange juice in the morning? Well, why not use those fruit skins to make another delicious sweet treat? Because often, there is even more flavour in the skin than inside the fruit.

There are many things you can do with the skins, and one of my favourites is to make a confit. Confit is a French term meaning to slow cook. It can refer to meat, fish, vegetables, or in this case, fruit.

I love using slow cooked citrus fruits in pastries and desserts. They have a lovely chewy texture and are highly aromatic. The 3 Michelin star chef I worked for in Paris would use them a great deal; in the starters and main course, cheese courses and desserts. For example, you could add a teaspoon of confit to a vinaigrette for a salad with chives, walnuts and mature comte cheese, or use a little in a sauce for a roast duck breast. Put some confit on your yoghurt and granola, instead of honey. Or for the English variation, enjoy on toast with butter and cup of black tea.

To make a fruit confit we will blanch the fruit skins in boiling water a couple of times. This will help to soften the skins, remove impurities, remove some of the bitterness, and allow the sugar to penetrate the hard peel. We will then slow cook the peel for a few hours, on the lowest heat possible in a saucepan. The longer you cook, the better your confit will taste!

For grapefruit, oranges or lemons:

1. Wash the outside of the skins and place them in a saucepan with enough water to cover. Slowly bring them to a gentle boil, and once boiling, cook for 2 mins.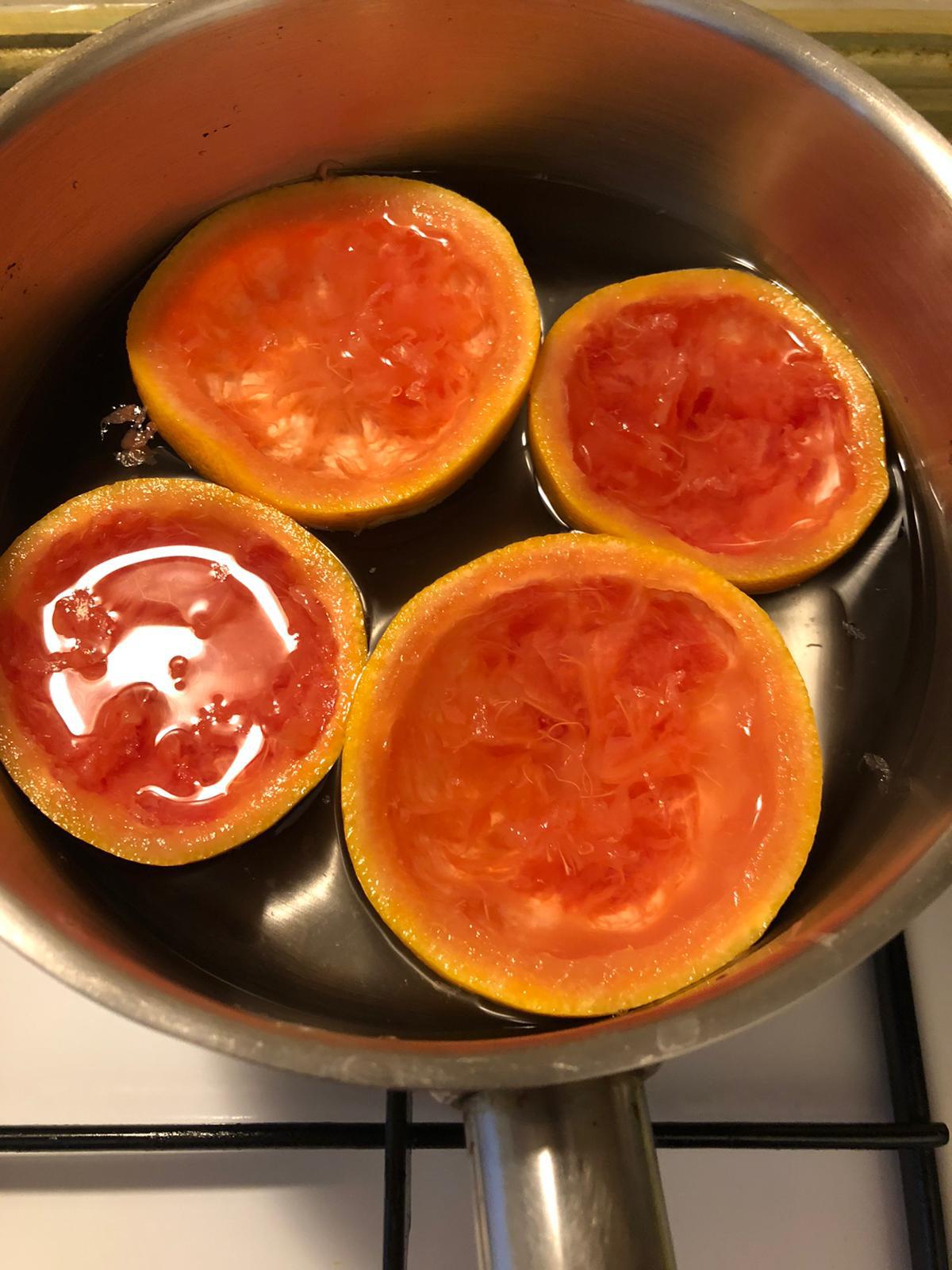 2. Discard the hot water, and then rinse the fruit skins under cold water to stop them cooking.

3. Repeat steps 1 and 2, three times in total, discarding the boiling water each time.

4. Chop the skins into 1/2cm cubes. Then weigh them, including any pulp that may be left. Mix with half weight of sugar and same weight of water (For example, I used 300g skins, then added 150g sugar and 300g water)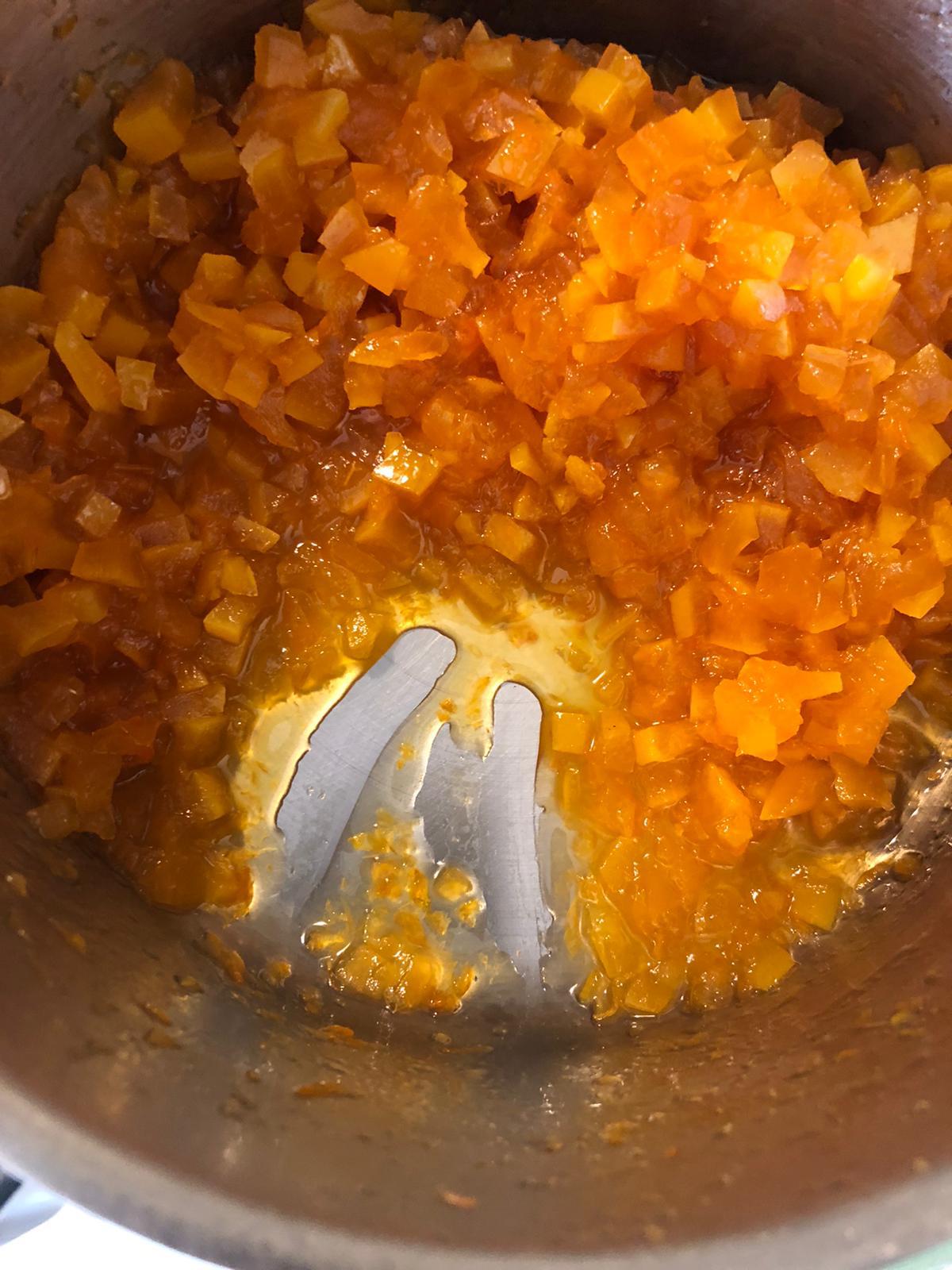 5. Slow cook on the lowest heat on the hob, stirring occasionally, until the water has evaporated and the fruit has become transparent and well glazed with the sugar.

6. Cover well and store in the fridge for up to 1 month.
Hope you liked this recipe. If you tried it at home, please let us know how it went, we can't wait to see pictures of your grapefruit confit. Otherwise, you can find this recipe in Romanian here: Confit de grapefruit.